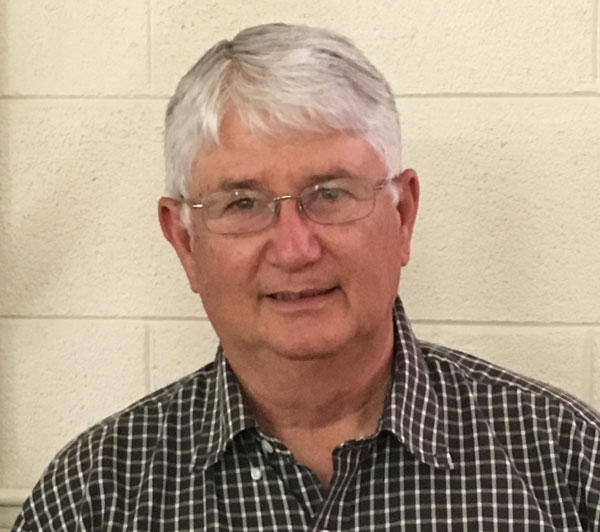 Doug Carr
has been a pastor since 1976.  During a very successful ministry, he prayed a simple prayer, asking God to "give him a glimpse of hell."  Satan entered the picture by destroying Doug's family, stealing his ministry, and crushing his hopes for the future.
After a three-year battle with Satan, God rescued Doug.  The time that followed resulted in healing, getting "honest with God," and restoration.
God was in control all along!  What Satan meant for evil, God purposed for good.  Since then, our Lord has personally taught Doug how to fight the devil and has called him to "set the captives free."
Doug learned how to overcome demons in others by first dealing with them in himself.  Based on the freedom he gained for himself, Doug began leading others to the same freedom in Christ.  Eventually, Doug's interest in Deliverance Ministry motivated him to earn his Masters and Doctorate Degrees at Wagner Leadership Institute, with Proficiencies in Deliverance and Intercession.
Still, the best qualification for Doug is his testimony as an overcomer.  Through the years, God has taught Doug about the resurrection power in Jesus' Name – the power is available to all of us!  That is the power Doug strives to impart at every Free Indeed Seminar.
Some time ago, God called Doug to a lifelong commitment to the local and larger Church and community of Sturgis, Michigan.  God also gave Doug a vision to lead other churches into ongoing deliverance and healing ministries. He is now presiding apostle at His House Church and is free to lead "Free Indeed Seminars" in other churches as doors are opened for him to do so.
Doug Carr Freedom Ministry
Ministering Deliverance and Raising up Deliverers
What Leaders Say About Doug
Free Indeed is a straightforward, basic, and complete guide to being set free from demonic strongholds and harassment. It is well written making it easy to be understood by even the most inexperienced believer.
Douglas 's treatments of the topics of rejection, the cult and occult, breaking of curses, addictions, and generational issues were very well handled in a new, fresh way.  I hope "Free Indeed" goes on to become a major textbook in the field.  It is worthy to do so, and has gained a spot on my reading list for future students.
This is both a potent and sobering word about generational curses that can be passed down into our family line.
The Lord is severing generational curses! Douglas Carr, the Lord is using you to do this in the lives of others.  I am free of things I struggled with my whole life. Things I tried so hard to control and overcome but continually failed at doing so in my strength. Thank you Lord for setting me free!
"Freedom" for Doug is not an option but a passion.  He knows intuitively, biblically, and experientially that it is both the ground of all virtue, and the beginning of all true discipleship. His life and work invite you to drink deeply of the unspeakable joy of the freedom of the sons of God.
I believe for everyone that reads this book and practices its principles, life will never be the same again.  Dr. Carr has captured the essence of deliverance ministry and offers the dynamics in a comprehensive yet comprehensible format. This is a must read for everyone who is serious about release from the strongholds of the enemy and who wants to walk in victory and authority.